Clivex Master Fan ~ 3-in-1 Wall/Standing/Floor fan | 75W | 45cm
Description

3-in-1 solution for your grow room
The Clivex Master Fan is a 3-in-1 wall, stand and floor fan with an output of 75W and a grid diameter of 45 cm. This fan is designed to provide excellent air circulation in grow rooms, where regulating temperature and humidity is very important.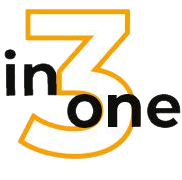 Easy installation and various uses
This versatile fan is easy to install and can be used in a variety of ways: standing, on the floor or on the wall. The adjustable telescopic base can be extended to a height of 130 cm, making it easy to adjust the fan to the specific needs of your grow room.
The Clivex Master Ventilator has three ventilation speeds, allowing you to adjust the airflow to the conditions of your grow room. In addition, the fan allows 75-80° oscillation, which ensures even air distribution and better temperature and humidity control.
The large power output of 75W allows the air in your grow room to be effectively circulated, dissipating the intense heat from grow lights. This also helps to reduce relative humidity and prevent fungal diseases and the appearance of insects.
Stable, low-noise and stylish design with convenient features
The Clivex Master Ventilator features a circular support with great stability and high resistance. The fan is further equipped with an on-off switch, a tilting function and a wall-mounting option. The unit is collapsible, making it easy to store when not in use.
The fan has a noise level of 44 dB, a cord length of 1.80 m and a weight of 5.50 kg. The product comes in a stylish chrome color and has a round fan shape.
Specifications:
Power: 75 W
Diameter: 45 cm
Number of speeds: 3
Maximum height: 130 cm
Minimum height: 50 cm
Oscillation: 75 - 80°
Consumption: 220 - 50hz, 75W
Dimensions: 50x50x13 cm
Weight: 5.50 kg
Power cable: 1.8 m x 0.5 mm

Additional features:
Height adjustable: ✓
Turns off automatically: ✗
Automatically rotates: ✓
Tiltable: ✓
Wall mounted: ✓
On-off switch: ✓
Foldable: ✓
Indicator light: ✗
Timer: ✗