Dutch Pro Explode - Bloom Booster
Description


Maximize your yield!
With the Explode you have Dutch Pro's flagship product in your home. This booster targets specific parts of the plant that improve the transport of nutrients and stimulates the production of sugars in the flowering phase. This product is very easy to use and contains multiple vitamins and macronutrients which lets you see the results instead of telling you. Dutch Pro Explode is manufactured with raw materials suitable for the food industry and is free of heavy metals.
No additional PK 13/14 is needed.
Increase yield and density through additional sugar production

Increased Sugar Production

---

The Dutch Pro Explode is not called a booster for nothing, this product stimulates the production of sugars which results in denser, sweeter flowers. A plant needs an abundance of energy to fulfill all processes, energy is sugar and the Dutch Pro Explode provides an explosive boost of sugars. If you use Explode you will visibly grow bigger, more compact flowers. It contribute to the taste, smell and ensures a better quality of your crop.

Save money with the highly concentrated formula
Dosage 0.5ml - 1.5ml per liter water
 

Stronger and Healthier Crop

---

The Explode from Dutch Pro provides all the necessary nutrients that ensure explosive growth of your crop. Besides explosive growth, this product provides increased resistance to fungi and bacteria-related diseases. The Explode also stimulates the production of the green pigment (chlorophyll) in the leaves. Chlorophyll converts the water and nutrients into glucose, which is necessary to form energy. With the right lighting, carbon dioxide, water and other Dutch Pro nutrients you will help your crop to produce more sugar, resulting in more explosive growth and an increase in smell and weight.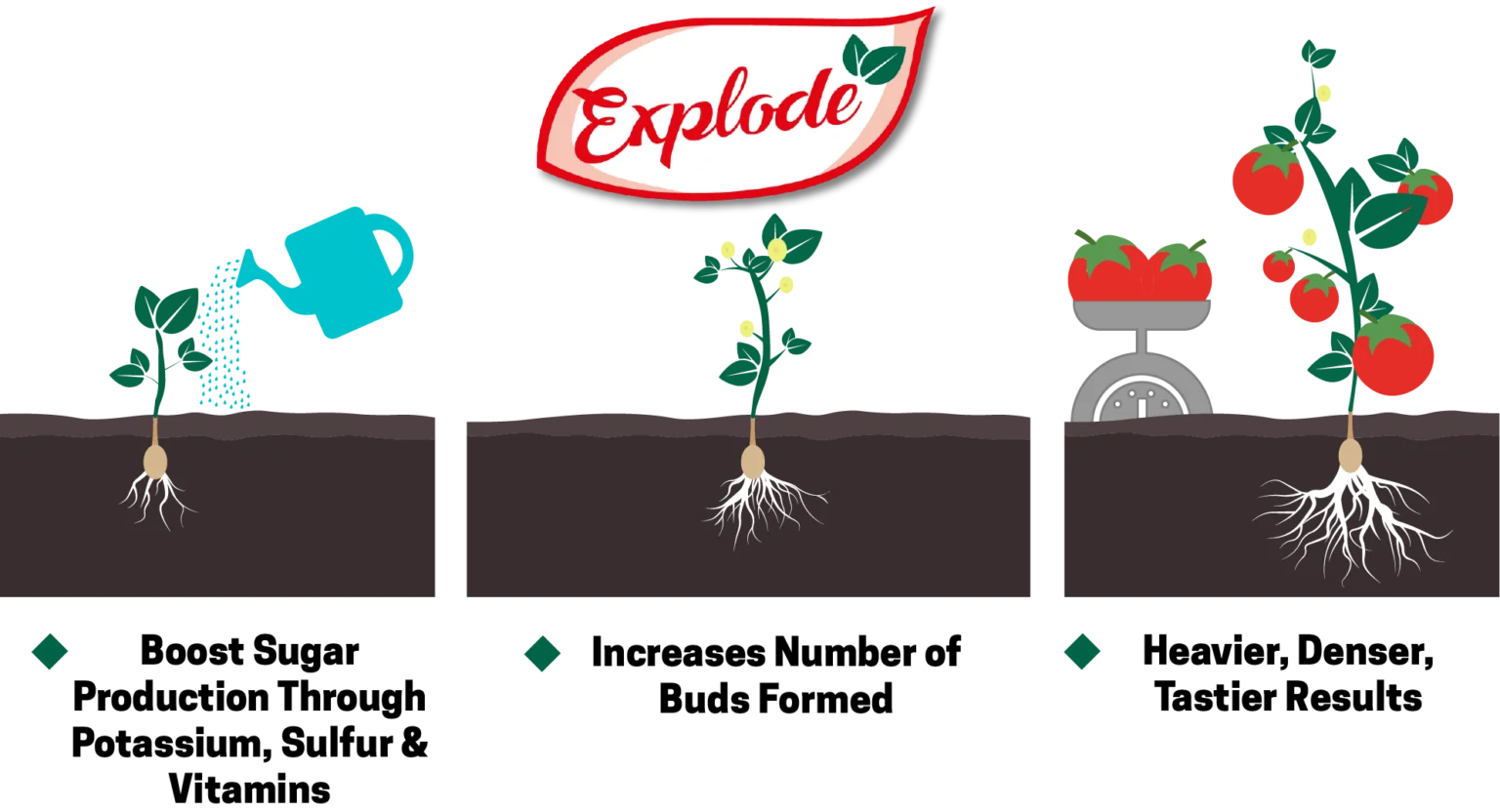 Feed charts
| | |
| --- | --- |
| Soil | Hydro / Coco |
| | |
Reviews
Wim
Wat een resultaat verbetering met me Peperplanten .Helemaal Top
Posted on 05/05/2023
Add your review