Description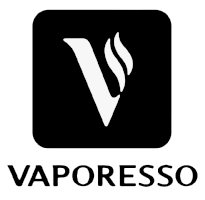 Vaporesso Drizzle Fit Kit
With the Vaporesso Drizzle Fit, you have a vaporizer that may not look very special from the outside, but once you press the button, you will know that it is. This vaporizer has an All-in-One Single Button, which functions as both a power, fire and LED light button.
The Vaporesso Drizzle Fit can certainly be called a "smart" E-cigarette. The vaporizer is equipped with an Omni Board Mini, which can read the resistance of the coil and immediately adjusts the vapor wattage accordingly. In this way Vaporesso has built in a piece of automatic intelligence, this intelligent computer allows you to switch between DL and MTL vapor without any effort.
The clearomizer is equipped with multiple air holes. These air holes, whose airflow determines whether you vaporize MTL or DL, provide a full, flavorful vapor experience. In addition, the tank is easily refilled by a convenient topfill system.
Specifications
Dimensions: 97 x 33.3 x 23.3 mm
Battery: 1400 mAh (built-in)
Weight: 58.48 grams
Resistance: 0.3 - 1.4 Ohm
Output: 40 Watt
E-liquid capacity: 1.8 ml
Refill option: Top Fill
This kit contains:
1x Drizzle Fit Mod (1400 mAh built-in battery)
1x Drizzle Clearomizer (1.8 ml)
1x EUC Mini CCELL Coil (1.3 Ohm)
1x EUC Mini Traditional Coil (1.4 Ohm)
1x Spare glass
1x Micro USB Charging Cable
1x User manual