Description
The ultimate storage tool for herbs and tinctures
Violet apothecary jars combine traditional design with advanced materials to provide an optimal storage solution for a variety of contents. Made of high-quality violet glass, these jars are distinguished by their unique ability to protect contents from light. Light is one of the main factors that can affect the quality of many products, from herbs and spices to pharmaceuticals.
The Importance of High Quality Violet Glass
The use of violet glass is not simply an aesthetic choice; it serves a specific purpose. In fact, this glass allows only violet, ultraviolet and infrared light to pass through. These light spectra have a preserving and revitalizing effect, helping to extend the shelf life of the contents without the use of artificial preservatives. So, unlike traditional clear or amber glass, violet glass helps preserve the bioenergy of the contents.
Size and capacity: what you need to know
In terms of dimensions, the 1-liter apothecary jar has a generous capacity of 1,000 ml. This makes it an ideal choice for storing larger quantities of material. The diameter of the opening is 107 mm, providing easy access to the contents. Whether you want to store a powder, liquid or solid, the wide opening makes filling and emptying the jar extremely convenient.
The diameter of the opening of the 2-liter jar is 134mm. This wide opening facilitates filling and emptying the jar, and also makes it easier to stir or shake the contents if needed. It is also easy to use a measuring spoon or other tool to remove the contents, thanks to this wide opening.
Complete with cap for optimal storage
Violet apothecary jars are sold individually, including a matching cap. The cap provides a hermetic seal, which is essential for maintaining the quality of the contents over an extended period of time. The design is also in line with the classic apothecary jar, making it both functional and aesthetically pleasing.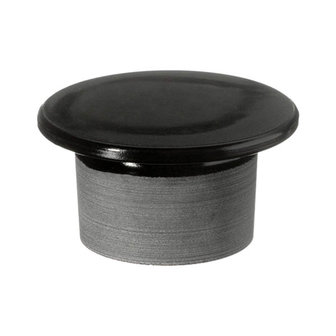 Applications: from pharmaceuticals to kitchen use
Very well suited for a professional in the pharmaceutical industry, avid home cook or someone simply interested in optimal storage, the violet apothecary jar offers a combination of capacity, quality and scientifically-based protection against light effects. This makes it a durable and reliable choice for storing a wide range of products.